Louis René Tulasne (1815 - 1885)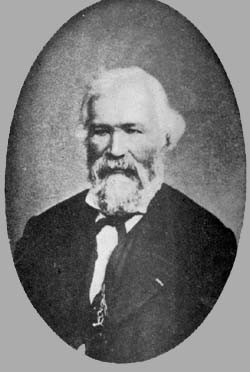 Back to Author Index
Biography
Selected publications
Species
Genera
Biography
The discoverer of pleomorphy, and the 'reconstructor of mycology', Louis René Tulasne published more than 50 papers while at the Paris Museum of Natural History. Most of these dealt with rusts, smuts, lichens, and underground fungi. His greatest work is the Selecta Fungorum Carpologia, which has beautiful and detailed illustrations by his brother Charles. In the SFC, Tulasne introduced the idea of pleomorphy: that a single fungus, growing on different substrates, can have radically different forms. See the entry on pleomorphy for more details.
Although Louis René is listed as the mycologist on all his works, and Charles as just the illustrator, it seems that Charles actually gave Louis René a lot of help, and perhaps deserves more credit than he generally gets.


Selected Publications
Louis René Tulasne & Charles Tulasne (1861 - 1865) Selecta Fungorum Carpologia 3 vol.
In this magnificently illustrated work, the Tulasne brothers introduced (and illustrated!) the idea of pleomorphy in fungi, the idea that a single parasitical fungus can have multiple hosts and a completely different physical form on each of those hosts.
The original is in Latin; an English translation by W. B. Grove was published in 1931.
Back to top
Species
Hypomyces chrysospermus L. Tulasne
Hypomyces hyalinus (Schweinitz: Fries) L. Tulasne
Hypomyces lactifluorum (Schweinitz: Fries) L. Tulasne
Hypomyces luteovirens (Fries: Fries) L. Tulasne
Sebacina incrustans (Fries) L. Tulasne

Back to top


Genera
Claviceps L. Tulasne
Crucibulum L. Tulasne
Glomus L. Tulasne
Hypomyces (Fries) L. Tulasne
Sebacina L. Tulasne
Terfezia L. Tulasne
Tilletia L. Tulasne

Back to top