(pl. rhizomorphs, stolons)

Terms discussed: runner (pl. runners)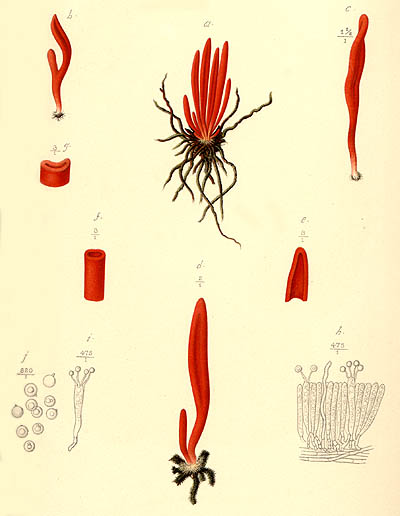 Rhizomorphs are root-like structures, thicker than mycelium but much thinner than a mushroom stem, that extend from the mycelium through the substrate.

Fruiting bodies often arise from rhizomorphs, which remain attached to the fruiting bodies at the base of the stalk.

If the fungus doesn't produce macroscopic fruiting bodies, the word stolon is used for these structures instead of rhizomorph.