James Sowerby (1757 - 1822)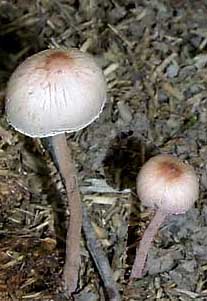 Back to Author Index
Biography
Selected publications
Species
Biography
Sowerby was a painter who studied at the Royal Academy in London. His pictures of fungi are important for much the same reasons as those of James Bolton and Nees von Esenbeck.


Selected Publications
Sir James Edward Smith & James Sowerby (1790 - 1814) English Botany 36 vol.

James Sowerby (1796 - 1815) Coloured figures of English Fungi or Mushrooms 3 vol.
+ supplement
Back to top
Species
Inocybe geophylla (Sowerby: Fries) Kummer
Inonotus radiatus (Sowerby: Fries) Karsten
Lepiota cepaestipes (Sowerby: Fries) Kummer
Lepiota cepaestipes (Sowerby: Fries) Patouillard
Panaeolus semiovatus (Sowerby: Fries) Nannfeldt & S. Lundell
Sarcoscypha occidentalis (Sowerby) Saccardo

Back to top