George W. Clinton (1807 - 1885)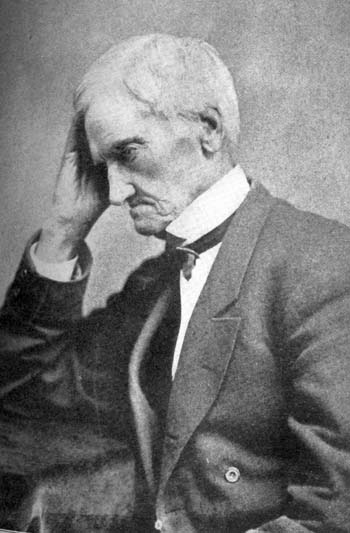 Back to Author Index
Biography
Sources
Biography
1807 April 13, born in New York City, or on Long Island

1825 graduates from Hamilton College; hangs out at county medical school in Fairfield, New York; attends medical lectures and also those on botany

1828 his father, Governor DeWitt Clinton, dies; George starts studying law

1831 becomes a lawyer

1836 moves to Buffalo

1854 becomes a judge in Buffalo

1860 buys a book on botany for his daughter; becomes interested in botany again
much successful work in building up the Buffalo Society of the Natural Sciences, of which he is often president; founds its herbarium

1878 retires

1885 September 7th, dies while taking a walk

Clinton was a life-long collector (when his professional duties permitted), and may be the person responsible for getting Peck the job of state botanist (see article on Peck for details). Asa Gray quotes from their correspondence:


I might have become a respectable naturalist, but was torn from it in my youth... To become a botanist is now hopeless; I am, and must remain a mere collector. But then I collect for my friends and for the Buffalo Society of the Natural Sciences. If I can please my friends and help the Society it pleases me. I want it to succeed. Money I cannot give it, and I give it all I can, the benefit of my example and pleasant labors.


Gray says that his death must have been instantaneous, as some flowers he had picked were still in his hand.
Lloyd notes that Clinton's herbarium contained a complete set of fungi from the Wright Expedition to Cuba (how they got there is not clear), and these were in much better shape than the ones in the Farlow herbarium at Harvard, as they had not been visited so much. I don't think that Lloyd knew Clinton very well, as he seems to think that "Judge Clinton" was a nickname, perhaps with "Judge" being a provincial shortening of "George". He seems unaware that Clinton really was a judge. I don't know if the Buffalo Society of Natural Sciences still exists; if not, his herbarium has probably made it over to the state museum in Albany.
Back to top


Sources
Curtis Gates Lloyd (1898 - 1925) Mycological Notes

Dr. Asa Gray (1889) Scientific Papers of Asa Gray


Back to top