Eugen Gramberg (1865 - 1945)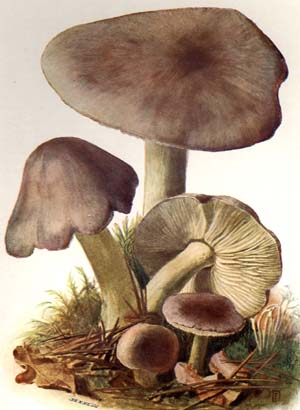 Back to Author Index
Biography
Selected publications
Biography
Gramberg grew up in West Prussia, and it shows, if I can ever get ahold of his photo to put up here.
He worked as a teacher until 1921, when he became the head of a girls' school, retiring in 1930.
The reason he's here is because of his excellent field guide, which has supplied many of the images for our site.


Selected Publications
Eugen Gramberg (1913) Pilze unserer Heimat (Fungi) 2 vol.
This field guide went through five editions between 1913 and 1939 (at which point the German economy turned in other directions). It has nice descriptions and excellent paintings by E. Dörstling. In fact, Dörfelt & Heklau (1998) says that these illustrations are also being used in the most recent version of "Michael's" field guide, thus showing that it's silly to limit yourself to appropriating the images from one old field guide when several excellent ones are available.
Back to top